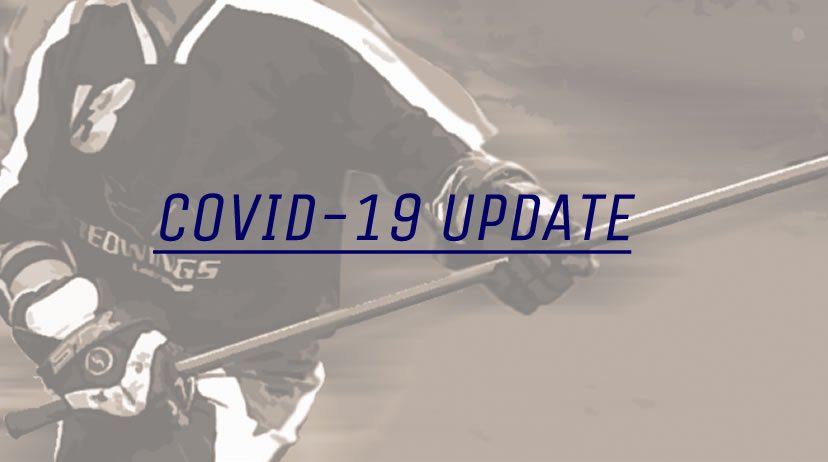 We are pleased to confirm we have received approval from Lacrosse SA to commence our adjusted training sessions from Thursday night this week 21/5/20. If you are planning on attending, you must read the below information carefully.
Please refer to the confirmed training schedule in the attached images for updated training times, training locations and most importantly the parking locations and field entry points for your team. Maps have also been provided for clarity. These must be adhered to, if you have any issues with your specified parking/entry points please contact Mandy Arscott 0413717417.
Please arrive on time and leave on time.
Clubrooms and changerooms will not be open for use, toilet access ONLY. Only 1 person at a time can enter the toilet facilities - Men's via the back door to the clubrooms, Women's via the side deliveries door to the clubrooms.
Only one parent/caregiver per child at training maintaining social distance of 1.5m from other people at all times. We respectfully ask that you stay in your car where possible.
Non-playing members cannot attend training sessions or our clubrooms (except for coaches or essential club delegates).
Social distance of 1.5m must be maintained between all those present at all times. Training drills will be designed to ensure no body contact.
Please DO NOT attend training if you are unwell and have cold/flu symptoms of any kind. Please see a doctor.
Club delegates are listed on the schedule and will be present at the club to provide direction or answer questions if required.
If you have any other questions, please contact your coach or one of the below club delegates:
Seniors - Lee Vickery 0411100492
Juniors - Daniel Elsdon 0412264954
Club Secretary - Mandy Arscott 0413717417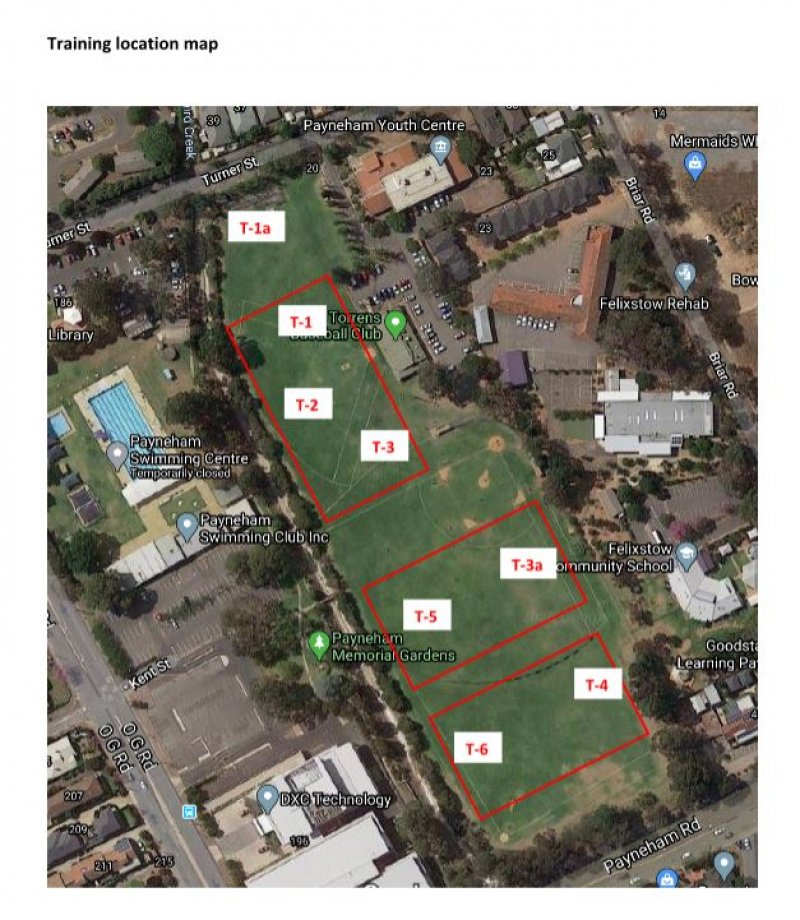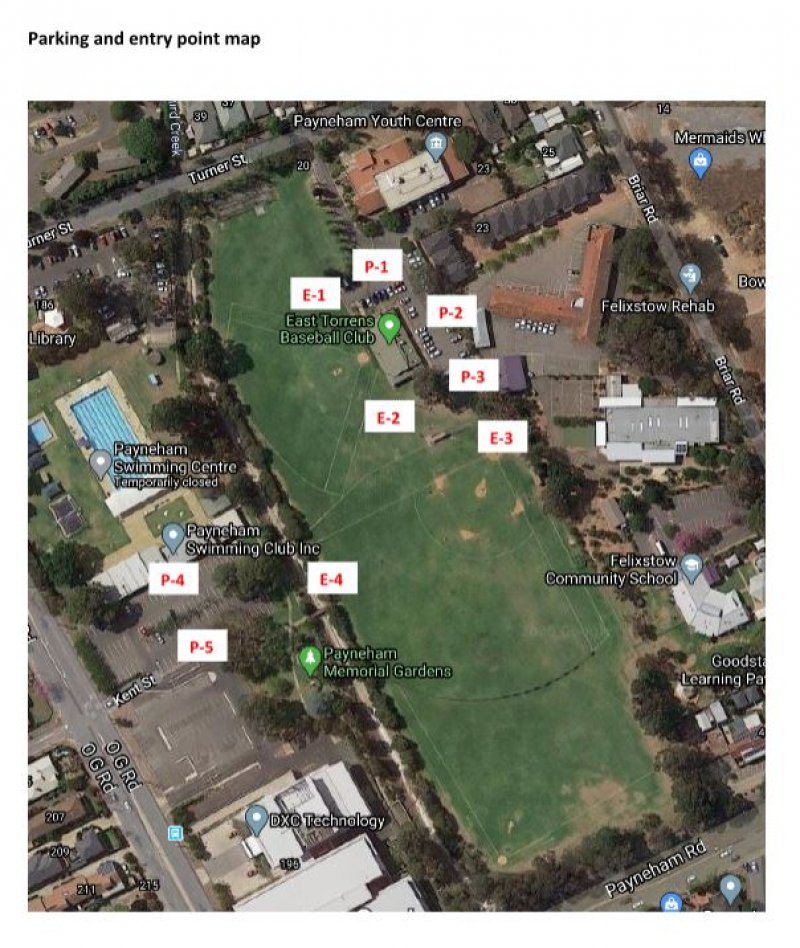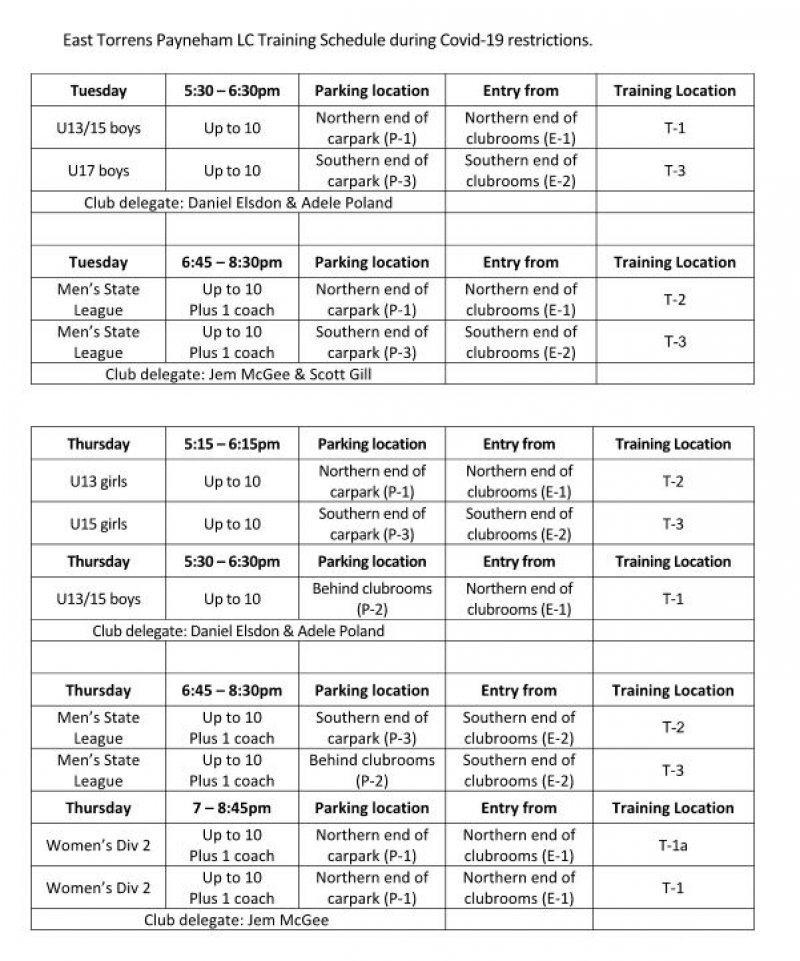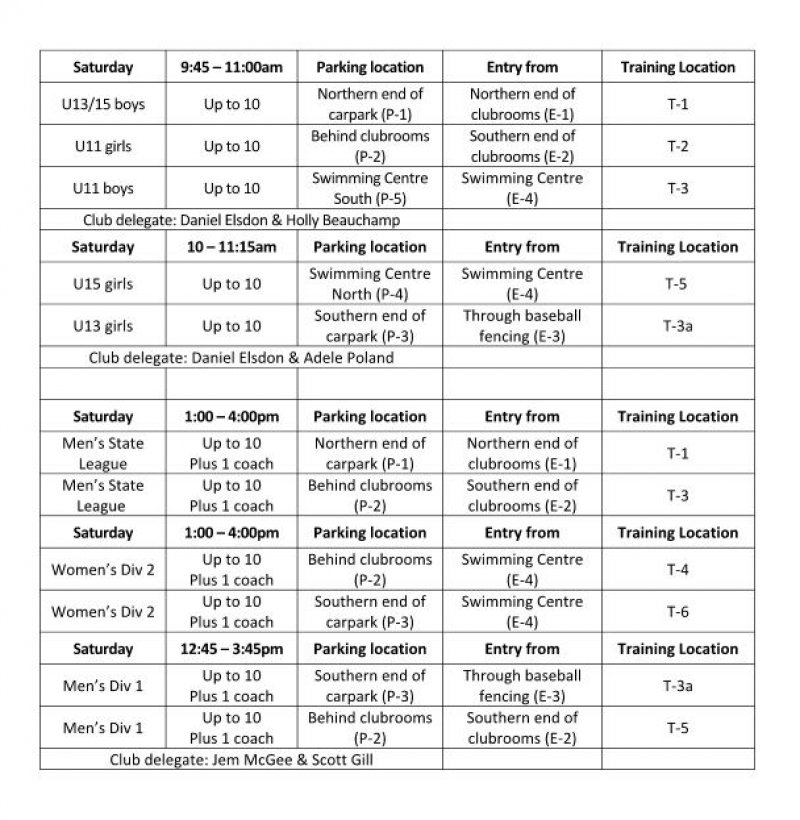 Attachments